Date
Monday, October 7th, 2019
---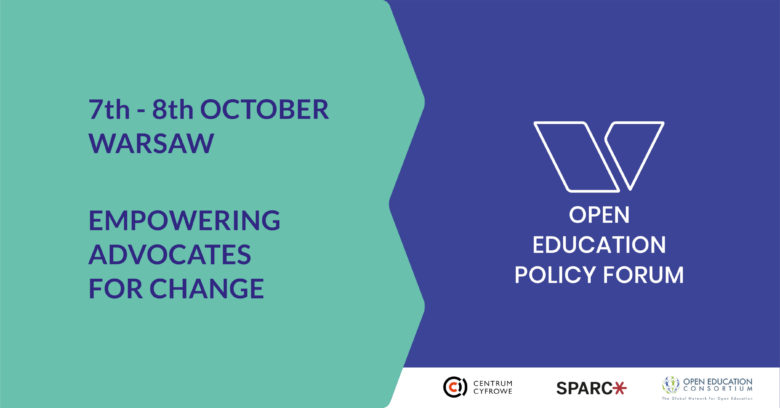 The 4th Open Education Policy Forum will take the form of a six-month policy incubation process, initiated by a two-day in-person workshop and ending during Open Education Week 2020. The workshop will take place on 7-8 October 2019 in Warsaw, Poland. We will be inviting a cohort of approximately twenty fellows to take part in this process.
Over the six month period, we will build a peer support network and offer advice on developing these policies. We are also looking for mentors who will support fellows in their policy work.
We will end the Forum process in March 2020, when we will present our achievements during Open Education Week 2020. At the same time the network that we will establish will continue to exist. Next edition of the Forum will take place in Autumn 2020.
The Open Education Policy Forum is a shared effort of Centrum Cyfrowe, SPARC and Open Education Consortium. See our special invitation.